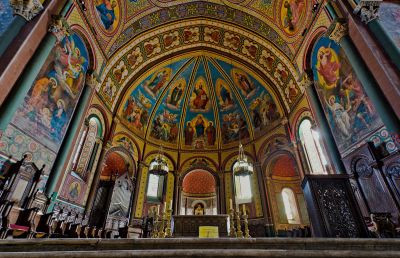 Agen Centre, history, art and monuments
Fondly known as the capital of prunes because of the many orchards, Agen has many other wonders.
A cultural tour from the Middle Ages to Fine Art
Walking through the center of Agen, a town established around 400 BC, you will get a sense of history thanks to the many architectural monuments. Standing out among them, the Saint-Caprais Cathedral, whose interior is reminiscent of the Saint-Sernin basilica in Toulouse. In a different style, the Museum of Fine Arts is home to four mansions of the Renaissance. If you wish to plunge into the Agen of the Middle Ages, stroll through the streets to "rue Beauville" where several timbered houses from the 15th century are in perfect condition. By staying at our cheap Agen hotel, you can spread your visit over several days.