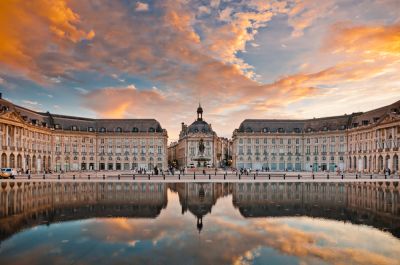 Bordeaux - 1 hour from Agen
Staying in your Comfort hotel in Agen near the A62, you have easy access to Bordeaux which is just an hour's drive away.
Bordeaux, listed UNESCO world heritage
The elegant port city of Bordeaux, curves around the banks of the Garonne river just before the birth of the Gironde estuary. The natural and cultural attractions of this area will most definitely delight you. First discover the city and its monuments then head to the quayside for a spot of shopping. If you want to get a different view on the river, do not hesitate to embark on a river ride that will take you to the City of Wine, inaugurated in June 2016.